What is Hoss Co.?
At Hoss Company, we believe that our brand is more than just a product - it is a symbol of empowerment and growth. When someone calls you a Hoss there is no better compliment. The Hoss lives life without reservations, without doubt and ready to answer the call each and every day.
Our mission is to provide every person who wears Hoss products with a sense of pride and confidence. We call this commitment "Being The Hoss." It's a movement that encourages personal growth, self-improvement, and the dedication to living life on your own terms.
Black Polarized Sports Sunglasses
Regular price

Sale price

$25.00 USD

Unit price

per
Introducing our BSCI-certified 5 Panel Rubber PVC Baseball Cap! Waterproof and stylish with laser-cut perforations. Perfect for sports and casual wear. Elevate your look today!
View full details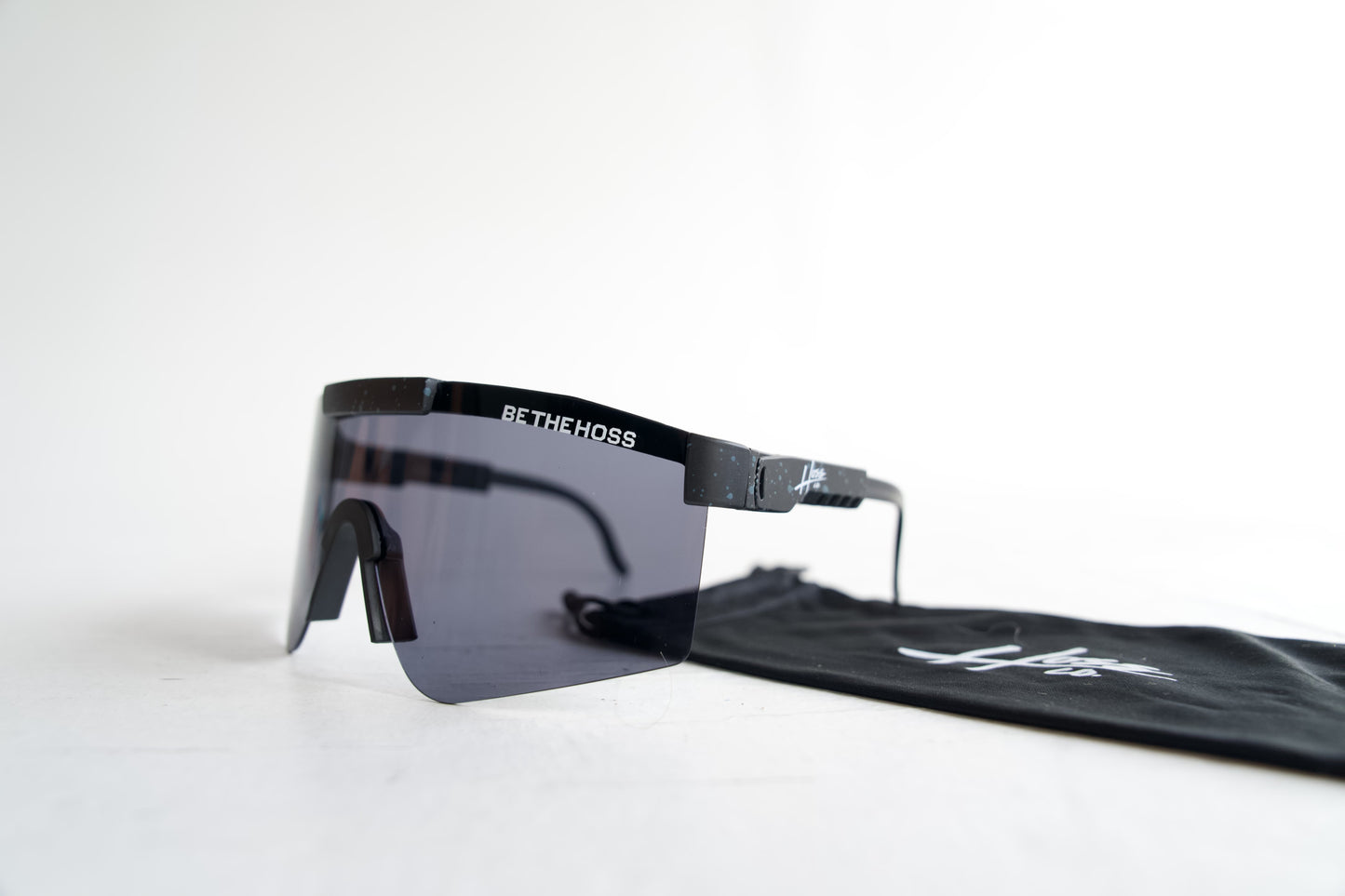 Quinn Ewers and Jatavian Sanders Youth Football Camp

Over 200 talented kids with our new HOSS PERFORMANCE TEES!

Darnell Mooney Youth Football Camp

Hoss Performance Tees for all the campers at the Chicago Bears wide receiver Darnell Mooney Football Camp this summer.

Max Strus Basketball Camp

Year 2 of Max Strus hometown basketball camp! Coaches repping the new Hoss Athletic shorts.

Jeremy Chinn Youth Football Camp

Star defensive back for the Carolina Panthers wearing the Hoss Sports sunglasses at his camp in his hometown of Fishers, Indiana, this summer.
Max Strus with the Miami Heat

Max Strus is making a name for himself in the NBA as a rising star for the Miami Heat. He has been with Hoss Co. since the beginning and embodies what it means to Be The Hoss. In his 3rd season in the NBA, Strus is averaging 30 minutes per game, 12 points per game, and 3.5 rebounds per game during the 2023 season.

Hoss Landed in the finals

Frank Kaminsky, a former player for the Phoenix Suns, was seen wearing The Hoss Hat before game 3 of the NBA Finals against the Milwaukee Bucks. He is currently playing for the Houston Rockets and is widely regarded as one of the greatest college basketball players of all time.

Quinn Priester with the Pittsburgh Pirates

Quinn Priester was selected in the first round of the 2019 draft, and there is much excitement surrounding his future career. Keep an eye out this year! Quinn just made his MLB debut on 07/17/2023 at just 22 years old.

Nico Hoerner with the Chicago Cubs

Nico Hoerner was seen wearing the Chicago Edition Hoss Hat before a home game. He is currently in his fourth season in the MLB and plays second base for the Cubs. Known for his unbelievable defensive skills and consistent hitting, Hoerner boasts a .300 batting average, a feat that is uncommon in the league today.

Logan Webb with the San Fransisco Giants

Logan Webb is a starting pitcher for the San Francisco Giants and has quickly become an ace in the MLB with a 31-19 record, 3.48 ERA, and 404 career strikeouts. Keep an eye out for Logan the next time you see the Giants play.

Alek Thomas with the Arizona Diamondbacks

Alek Thomas is an outfielder for the Arizona Diamondbacks in Major League Baseball. He recently made his MLB debut and is already making waves as one of the hottest prospects in baseball.

Taylor Heinicke with The Washington Football Commanders

Taylor Heinicke is the quarterback for The Washington Football Commanders. He has played in 24 NFL games, starting in 16 of them. Over the course of his career, he has thrown for 3,886 yards, with 22 touchdowns and 18 interceptions. Heinicke has also rushed 69 times for 368 yards.

Pat O'Connor with Tampa Bay Bucs

This hometown hero from Chicago just finished his sixth season in the NFL as a defensive end and has already won a Super Bowl championship. Keep an eye on our guy.

Billy Football vs Jose Canseco

Billy Football, who is associated with Barstool Sports, and his team were seen wearing Hoss before a fight. In the first round of the match, Billy knocked out former MLB All-Star Jose Canseco, marking an impressive victory for the young fighter. Jake Paul is next.

Super Bowl Champ Brian Allen

During the playoffs in the 2022 Super Bowl-winning season, Brian Allen was seen wearing the Hoss Fleece Hoodie while playing center under quarterback Matthew Stafford for the LA Rams. Currently in his fourth season in the NFL, Allen is considered to have a very bright future ahead of him.

Chris Streveler with the New York Jets

Chris Streveler is an accomplished dual-threat quarterback in the NFL. After completing his third season with the NY Jets, he has proven himself on the field. Some even predict that he could be the next Taysom Hill due to his ability to pass and run the ball effectively.

Cam Krutwig joins Hoss Co.

Cam Krutwig, a former NCAA All-American and MVC Player of the Year, is best known for his incredible performances in March Madness during his college career. He currently plays professional basketball in Japan, where he continues to showcase his talents on the court.